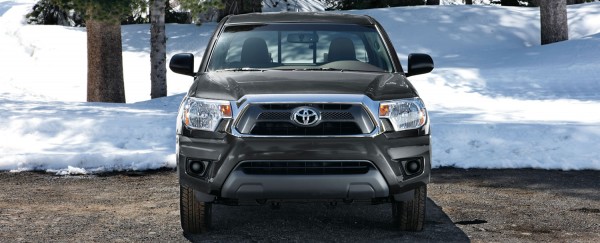 When you've got a long day's work ahead of you, chances are you start out by making sure your toolbox or belt has everything that you'll need for the job. For big jobs, though, you're going to need more than just your trusty hammer and a box of nails.
Just like you can count on your grandpa's old hammer to get the job done, you can depend on the pickups at our NJ Toyota dealership to help you take care of business time and time again. One of our favorite models, of course, is the 2015 Toyota Tacoma.
A mid-size pickup with big capability and even bigger reliability, the 2015 Tacoma is a dream come true for drivers craving the perfect truck for work and play.
2015 Toyota Tacoma Brings Drivers the Guts That They're After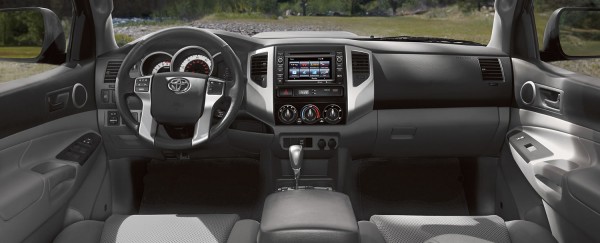 The key to this pickup's renowned dependability is nestled under its bold hood. With two different engine options, the 2015 Toyota Tacoma brings NJ drivers two solid options when it comes to powerful performance.
Base models feature a tried and true 2.7L DOHC four-cylinder engine, perfect for weekend warriors. Checking in at 159 horsepower and 180 lb-ft of torque, this standard engine is nothing to scoff at.
Drivers looking to dish out the power to tackle bigger jobs need look no further than the 2015 Tacoma's available 4.0L DOHC V6 engine. Supremely sturdy, this engine shells out 236 horsepower and 266 lb-ft to achieve a staggering maximum towing capacity of up to 6,500 lbs.
Of course, the 4WDemand four-wheel drive system is a feature that drivers love. Whether you're tearing up the trail on the weekends, taking advantage of improved handling with big loads, or dominating the roads in winter weather, this system is invaluable to drivers who aren't looking to be held back.
For more information on the 2015 Toyota Tacoma and how it can fit flawlessly into your daily workload, be sure to contact Toyota of Morristown online or to call our team directly at (973) 540-1111 today!