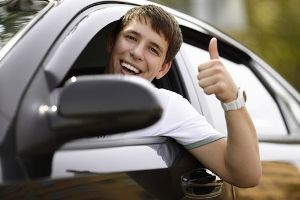 College students all across the state know that spring weather means it's time to gear up and start studying for finals. For seniors, getting ready for the last semester's exams can be equally stressful and exciting. With graduation on the horizon, there's certainly a lot going on!
One thing that many students get excited for, of course, is the collection of changes that are sure to come with graduation. At our NJ Toyota dealership, we know that the prospect of getting out into the "real world" is something many students look forward to.
Along with that excitement, though, comes a long list of things to do. While we can't help you find an apartment or buy a wardrobe befitting a new full-time job, our team can help you find the perfect car to cruise smoothly into the next chapter of your life.
Toyota of Morristown Congratulates Students with Great Financing Options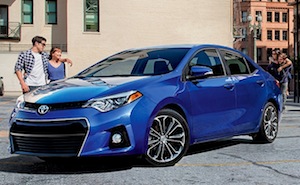 If you've graduated in the last two years, or if you're set to graduate in the next six months, our Toyota dealership in NJ's college graduate rebate might be just what you've been looking for! This valuable offer can be just the ticket to help recent grads get behind the wheel.*
Qualifying graduates can look forward to valuable savings, starting with a $750 rebate with the lease of purchase of many different new Toyota models. We also offer competitive APRs for recent graduates on all new and certified Toyota vehicles!
Additionally, we help set the stage for success by offering qualifying graduates $0 down and no monthly payments for 90 days on select finance programs. This is particularly helpful for graduates who are just starting a new career.
If you're wrapping up the semester and looking to ride into the next chapter of your story in style, then it's time to head in to check out our selection of new Toyota models. For more information on our college graduate program, or to schedule a test drive, be sure to contact Toyota of Morristown online or to call our team at (973) 540-1111 today!

*For full offer details, including details on qualifying, speak with a representative at Toyota of Morristown.