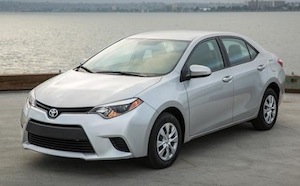 Thanks to its incredible design, the Toyota Corolla has already established quite a reputation for itself. There are plenty of great adjectives that leap to drivers' minds when the Corolla is mentioned: roomy, practical, spacious, comfortable, and efficient are all near the top of the list.
You would be amiss, though, to leave "spirited" off of that list. Behind the wheel of the 2014 Toyota Corolla S Plus at our Chatham area dealership, it's impossible not to take notice of this beloved sedan's spirited side.
With a focus on performance, handling, and control, the 2014 Corolla S Plus is noteworthy in almost every regard. Better yet, it maintains a firm grasp on all of the qualities that you already know and love the Corolla for possessing.
2014 Toyota Corolla S Brings Driver to Life Behind the Wheel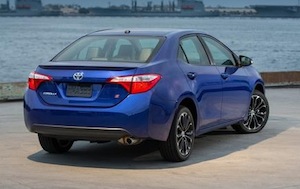 Drivers at our Chatham area Toyota dealership are certainly sitting up and taking notice when it comes to the stellar performance of this sport-inspired design. Thanks to a surprisingly spirited 1.8L DOHC four-cylinder engine under the hood, the 2014 Toyota Corolla S Plus is nothing short of riveting.
With a MacPherson strut front suspension and torsion beam rear suspension, as well as front and rear stabilizer bars, the 2014 Corolla S Plus is engineered to handle like a driver's dream come true.
Enhancing that supreme feeling of control even further is this sporty model's six-speed manual transmission. Allowing driver's to take control of their shift points for supremely smooth and responsive shifting, this transmission truly puts drivers in control of their ride. Better yet, this transmission allows for optimum fuel efficiency – the 2014 Corolla S Plus has garnered EPA estimates of up to 37 mpg on the highway.
For drivers who are looking to capture exhilarating performance behind the wheel without skipping the space and comfort typical of a smart sedan, the 2014 Toyota Corolla S Plus at our dealership is the perfect choice. To learn more about this thrilling model, or to schedule a test drive with our team, be sure to contact Toyota of Morristown online or to call us directly at (973) 540-1111 today.