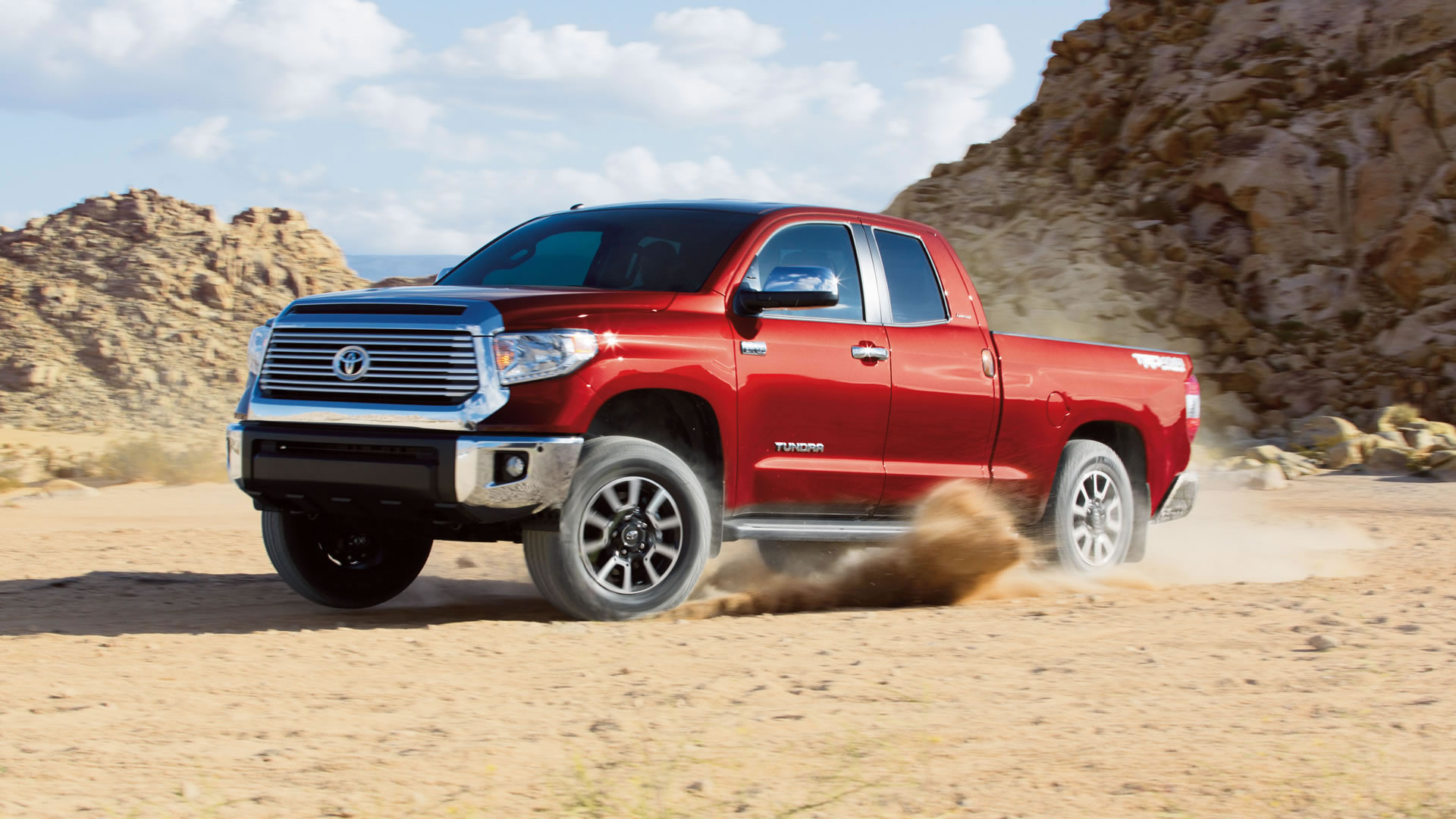 The more miles you put on a car, the less it's worth, right? Wrong. Toyota customer Victor Sheppard has just safely driven his Toyota Tundra 1 million miles. So what is a Toyota Tundra with 1 million miles worth? Well, it is incredibly valuable to both Toyota and Sheppard. For Toyota, the trucks longevity offers invaluable insight for future products for the company's production engineers and team members. As for Sheppard, Toyota swapped trucks with him, giving him a new 2016 Toyota Tundra, which are available at our New Jersey Toyota Tundra dealership.
While reaching 1 million miles is an amazing feat in itself, the real shocker is how much of the truck is still original. Even though a million miles were put on the truck due to the long work commutes Sheppard had to take from Texas to North Dakota, Wyoming and Virginia, the truck still had its original engine, transmission and paint job.
"Most people can't believe how much on his truck is original," said Ron Weimer, general manager of Greg Leblanc Toyota. "Victor has been loyal to his maintenance and kept it up."
Keeping Up With The Service Visits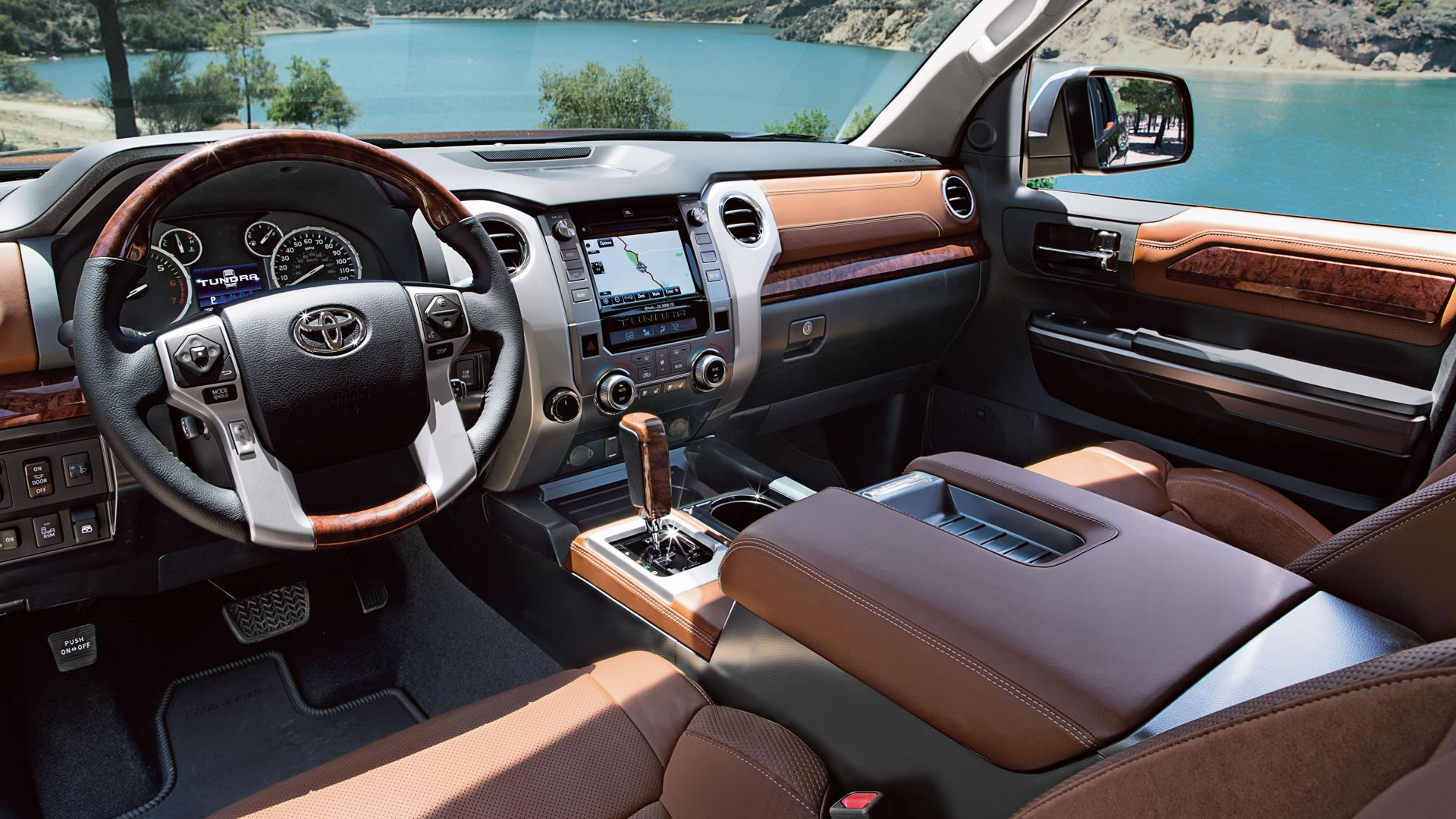 Sheppard has taken amazing care of his truck, logging 117 dealership service visits over nine years. These visits ranged from timing belt replacements, oil changes, and the manufacturer's regularly scheduled checkups. Not only does the truck drive like new, but it looks new as well.
"My truck looks great, and, except for a few little dents, it's almost like new," said Sheppard. "Even the seats look just as they were when I bought it. They're not as clean, of course, but they're not busted or worn out."
While New Jersey Toyota shoppers know they can rely on Toyota trucks, Toyota engineers are still interested in seeing how the engine and transmission, as well as the seats and other components, have held up. The Toyota team plans on stripping down the truck so they can learn what went into making such an incredible vehicle down in their San Antonio plant.
"Having a million-mile truck in as pristine condition as this one with original parts is a truly rare find," said Sweers, Toyota's chief truck engineer. "Our team plans to tear down the entire truck, bumper-to-bumper, top-to-bottom to evaluate how the quality and safety we designed, engineered and built into the Tundra has held up to over one-million miles of real-world driving and help us continue providing ever-better vehicles for our customers."
Sheppard's Toyota Tundra is a phenomenon, but he is not really too surprised by it. The 2016 Toyota Tundra that was given to him during the trade-off was Sheppard's 16th Toyota, ironically enough.
"Mr. Sheppard says he is a believer in Toyota quality and safety," said Weimer. "He believes in the brand."
If you are interested in purchasing your own Toyota Tundra, or you just want to learn more about them, visit Toyota of Morristown and call 973-540-1111 to schedule a test drive!