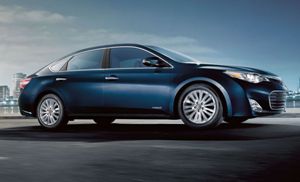 For today's well-informed auto shoppers, fuel economy is an increasingly important quality when considering a new vehicle. Environmentally and financially, the logical choice is to opt for a hybrid vehicle that takes advantage of the latest technology to go further with less fuel.
Drivers shouldn't be expected to sacrifice comfort or style in the name of practicality, though, and thanks to the 2014 Toyota Avalon Hybrid they don't have to. At our Toyota dealership in NJ, this stylish sedan is the sleek solution for hybrid shoppers who are after plenty of comfort and amenities.
At a glance, the 2014 Avalon Hybrid plays host to the same outstanding design as its traditional engine counterpart. Its hybrid powertrain, though, truly stands out. With a 2.5L DOHC engine, the hybrid system produces an impressive 200 combined horsepower alongside EPA estimates of 40 mpg and a Super Ultra Low Emission Vehicle classification.
2014 Toyota Avalon Hybrid Captures Breathtaking Design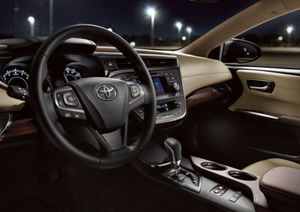 From the get go, the 2014 Toyota Avalon Hybrid brings NJ drivers the wealth of luxurious appointments that they expect from this classy model, hybrid or not. Those seeking an unrivaled experience will be drawn immediately to the 2014 Avalon Hybrid Limited.
In this trim, motorists will be treated to a number of features fixated on creating an environment of elegance and comfort. Leather seats feature 10-way power adjustment in the driver's seat and eight-way power adjustment for the front passenger, while memory settings for the seats and mirrors make it easy to find your sweet spot each time you slide behind the wheel.
Heated seats throughout the cabin and ventilated front seats, tri-zone climate control, and a power moonroof continue to hone in on a sense of luxury in the 2014 Avalon Hybrid Limited. Many of these features are available options in the 2014 Avalon Hybrid Touring, as well, making it an ideal candidate for drivers who want to pick and choose the features they're after.
With any trim level, though, drivers can count on an inviting interior and undeniably impressive hybrid performance when it comes to power and efficiency. To learn more about the 2014 Toyota Avalon Hybrid, including pricing and availability, be sure to contact us online or to call Toyota of Morristown directly at (800) 968-4141 today!