Even for those who choose it as their favorite season, winter can be a tough few months. Grey skies, drab landscapes, and dreary weather add up, taking their toll on even the most cheerful individuals.
Not to be confused with true depression, which should be addressed by a medical professional, the winter blues can leave you feeling a bit blah. While plenty of folks are eager to spout their supposed remedies, we prefer the classics here at Toyota of Morristown.
Get Some Sun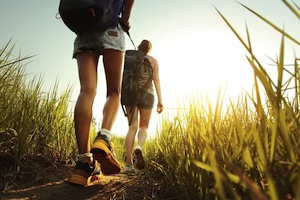 There's still a bit of a chill in the air as spring rolls in, but as winter clouds float away on the breeze you're sure to see your old friend the sun once again. Take advantage of the spring and spend plenty of time outdoors. After all, the summer swelters are sure to come rolling in sooner than you think.
In addition to giving you a great boost mentally, the sunshine can have a positive impact on your physical health. Your body produces vitamin D when exposed to the sun, and a deficiency of this essential vitamin can lead to aches and pains in the bones and muscles. Be sure to soak up the sun while you can!
Roll the Windows Down
Whether you're indoors or behind the wheel, take advantage of the fresh air when the weather allows. From your daily commute to spring cleaning in the house, letting in some fresh air and natural light can act as a huge mood booster.
Eat Right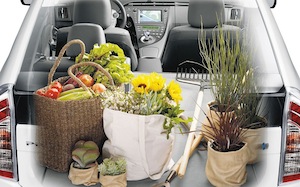 While it's true year round that a healthy body can help you keep a healthy outlook, spring is the perfect time to get the fruits and veggies that your body depends on! The warmer weather means many produce items come into their natural season.
If you're looking for farm-fresh taste, be sure to check out local farmer's markets. We're lucky enough to live in the Garden State, after all, and local favorites like our corn and tomatoes can't be beat! Your body will thank you for all of the vitamins and minerals, too.
Hit the Gas!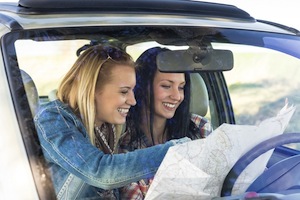 Maybe we're getting caught up in our work here, but our team can't resist the allure of a springtime drive! New Jersey has a ton of great scenery, and soaking in a route other than your typical commute can be positively therapeutic.
Spring is the perfect time for a drive, too, with warm breezes and blooming plant life. Whether you're riding along the shore or cruising through the woodlands, who doesn't love the smell of the fresh air coming in through the windows?
No matter what you're up to this season, we implore you to make the most of the wonderful weather! After all, you deserve a break after the long, harsh winter we've had. If you're looking for the perfect vehicle for your warm weather adventures, don't hesitate to contact Toyota of Morristown or to call our team at (973) 540-1111 today. We'll get you set for the road ahead!