Here at our dealership, we take great pride in being an active part of our neighborhood. We're extremely lucky to be part of such a wonderful community, and as such we're always eager to give back to the families and organizations that have allowed us to grow and thrive.
We're also proud to represent an automaker with a strong philanthropic spirit. Toyota Motor Sales, USA offers a Dealer Match Program, through which the automaker will match a dealership's charity donations up to $10,000 each year. We're glad to say that Toyota of Morristown has taken full advantage of this program!
Our first donation was $2,500 to the Rose House, which Toyota matched to make a $5,000 total donation. These funds were used by Rose House to purchase much-needed defibrillators.
Next, we contributed $2,500 to the Children's Institute in Verona. The resulting $5,000 donation was used by the organization to sponsor its after school activity programs, which benefit the school's special needs students.
Most recently, we contributed $5,000 – $10,000 with Toyota's matching contribution – toward the founding of the family-centered Autism Center at the Goryeb Children's Hospital at Morristown Medical Center. In our mission to commit ourselves to community outreach whenever possible, we're always eager to do as much as we can to enable such incredible programs for our community.
Local Hospital Strives to Provide Personalized Care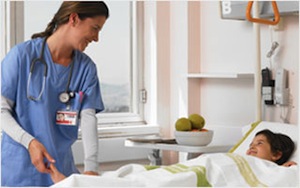 Autism is an extremely unique condition in that it can affect children and their families in highly varied ways. Right not, the Child Development Center at Morristown Medical Center treats over 1,000 autism patients and diagnoses 3,000 new cases each year. Each of these patients is unique and requires specialized care.
To that end, Morristown Medical Center is eager to establish a family-oriented Autism Center at the children's hospital and Toyota of Morristown is happy to support them in that endeavor. The new center will be able to provide a diverse range of services to help patients and their families, ranging from speech and occupational therapy to audiology, social work, and even support groups for patients and those who care for them.
The new facility will not only offer advanced care for those who need it, but will also provide coordinated assistance for families when it comes to other concerns. Whether families need help with school concerns, guidance finding subspecialists, or assistance with insurance issues, they'll find the professional advice that they need at this new facility.
The team at our neighborhood Toyota dealership is proud to contribute to this campaign, which will assist in constructing the facility, as well as staffing it and kick starting various programs upon its completion. For more information on our ongoing local efforts, be sure to contact Toyota of Morristown online or to call our team directly at (973) 540-1111 today.