Across the country, the holidays look different depending on where you go. From coast to coast, though, many families share the same tradition of taking winter drivers to take in all of the beautiful lights.
Here at Toyota of Morristown, we know just how lucky we are at this time of year. With plenty of snow most years, we love the picturesque atmosphere of the season. As many people have said, though, there's nothing quite like the holidays in New York City.
Since we're fortunate to be just a hop, skip, and a jump outside of Manhattan, we highly recommend that our neighbors take a leisurely drive to check out the sights and see the nation's most renowned Christmas tree!
The Sights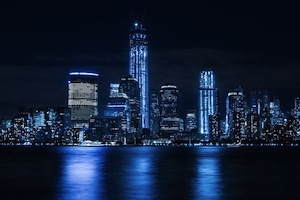 When you decide to drive into the city yourself, the view starts well before you reach the city. The skyline is an unforgettable sight, especially for little ones. Then, of course, there's the view over the water from the bridge or the natural lightshow that happens while you cruise through the tunnel.
Once you reach Rockefeller Center, there's even more to see! From the brightly lit tree to the buildings and statues, families will have plenty to take in and a wealth of photo opportunities. Of course, there's also the breathtaking view from the Top of the Rock observation deck.
The Activities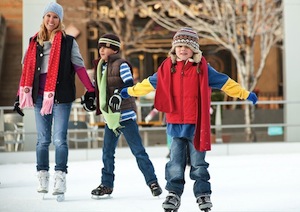 If you've decided to turn your city trip into an all-day holiday tradition, there's plenty to do to keep busy. Tours are available at Rockefeller Center, and there's always something fun in walking distance. If you're looking to head a bit further into the city, having your own vehicle makes it easy to get around.
There are also plenty of shopping opportunities on every corner, as well as mouthwatering food everywhere you look. If you're looking to make a special night of your holiday excursion, there's the world-class dining at the Rainbow Room on the 65th floor of Rockefeller Center.
All in all, it's true what they say: you can't beat New York City during the holidays! If you're looking for more tips when it comes to holiday drives, or if you're after the perfect new family vehicle this season, be sure to call the Toyota of Morristown team directly at (973) 540-1111 or to contact our NJ Toyota dealer online today!