If it weren't for baseball, we're confident that grabbing a good bite to eat would have gone down in the books as the great American pastime. Fortunately, the team at Toyota of Morristown knows that you don't need to embark on the next great American road trip just to satiate your craving with some delectable grub!
Right here in Morristown, we've got a number of great spots to find exactly what you're after. While the top slot may be up for debate based on what type of plate you're looking to dive into, one thing is for certain: you won't go hungry if you check out our top picks!
Rod's Steak and Seafood Grille
A frequent #1 choice for local diners, Rod's Steak & Seafood Grille is a perfect choice for your special occasion or just a nice night out. With a warm, refined aesthetic and a menu that's overflowing with great options from delicious steaks to fresh fish, you're sure to enjoy your time here.

Laku Sushi
As opposed to the renowned reputation of Rod's Steak and Seafood Grille, Laku Sushi holds onto our pick as the town's hidden gem. A newcomer, Laku Sushi is home to a friendly staff and more than just sushi. A range of Korean dishes flesh out the menu, adding variety that you just won't find elsewhere.
The Committed Pig
Here you'll find everything that you could hope to find in a burger – and breakfast, too! A classic American burger joint and a delicious pancake house rolled into one, The Committed Pig is one of the most unique – and delicious – combinations you'll find anywhere, and it's right in our backyard.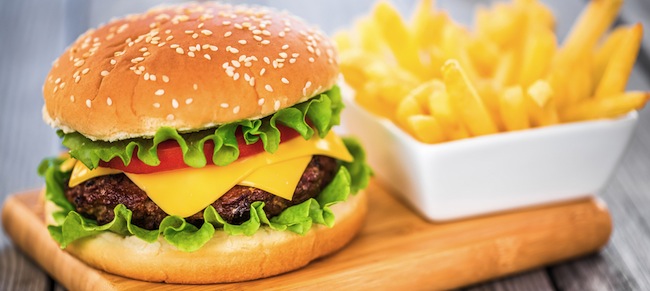 Best of all, you'll find a wide array of spins on New Jersey's signature classic: the pork roll and cheese! With such a great take on a statewide classic, you're sure to feel at home.
Whether you're dining here in Morristown or looking to embark on a road trip of your own, be sure to let us know your favorite meals along the way! We invite you to contact us online or to call the Toyota of Morristown team directly at (973) 540-1111 today.