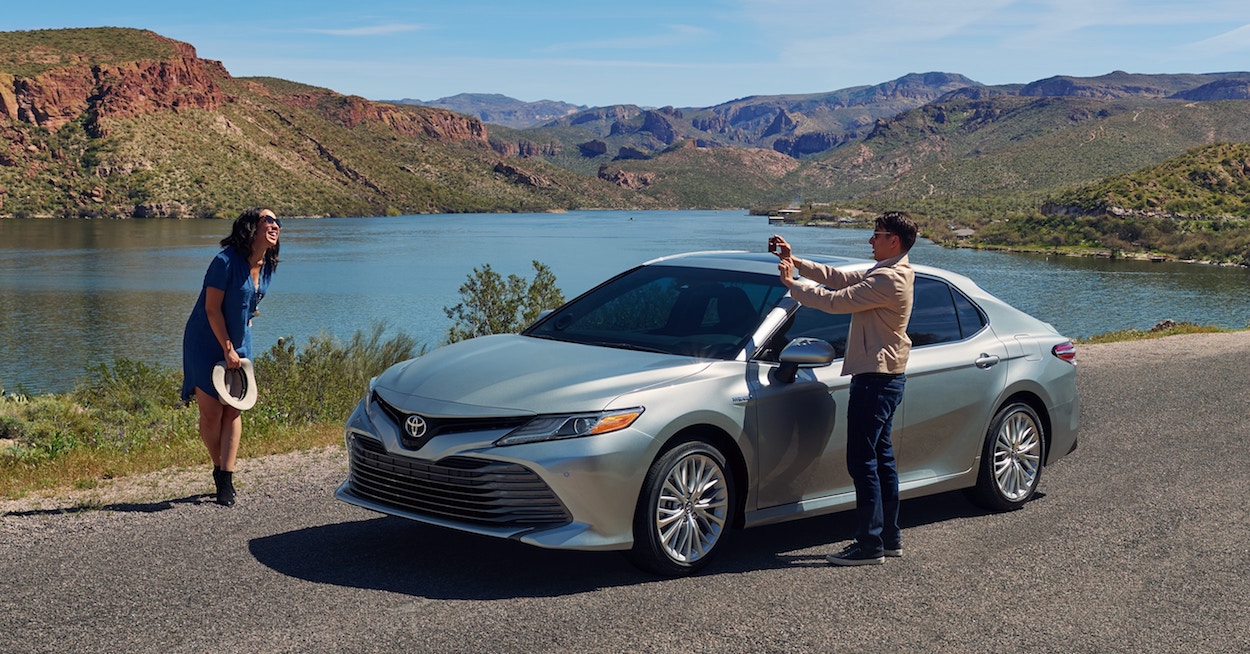 It's finally spring, which means it's time to scrape the grit and salt and everything else that can be corrosive off of your car so you can enjoy driving all over again. To help you get started, here's some tips from our Mendham area Toyota dealer.
Wash the Whole Outside
Scrub off your tires with tire-cleaning spray and a firm brush.
Clean the wheels or hubcaps with soap, water and a firm brush.
Spray off the car's underbody using your pressurized hose attachment.
Using a car wash solution in one bucket and plain water in another, scrub off that grit and grime with a large sponge or car-washing mitt, using the water bucket to remove any debris picked up on your cleaning tool.
Dry with a microfiber towel.
Detail the Inside
Clean out whatever clutter you've built up from the car's cabin and trunk. You probably won't be needing the old burger receipts.
Clean off dashboard and hard surfaces with cleaning spray and microfiber cloth.
Remove floor mats and vacuum or hose off (if they're rubber) outside of the car.
Deeply vacuum the seats, floors, doors, and any crevices in the interior.
Use leather cleaning solution or wipes on leather surfaces.
Clean windows and windshield on the inside with glass cleaner.
Put it back together!
Car Service Near Mendham
Now, your car should be shiny, beautiful, better-smelling, and more pleasant to sit in for those long drives. Hopefully, it's running as nicely as it's looking. But if it picked up any rumbles, squeaks, creaks, or squeals over the long winter, you'll want to get those checked out, too–and probably before you go through all that effort of cleaning it up.
For great car service near Mendham, pay us a visit at Toyota of Morristown. Our experienced team can fix any issue large or small, or perform routine maintenance like tire or oil changes (which are always good to consider right before summer). Schedule your appointment online today, and happy driving!