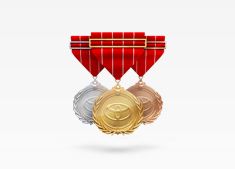 Shopping for a new vehicle presents today's drivers with a wealth of options, from body styles and trim levels to makes and models. With so much variety, it can be easy to be a bit overwhelmed. Sticking to the facts, though, can make your decisions a bit easier.
At our Toyota dealership in Morristown, we firmly believe that there's something about Toyota's vehicles that sets them apart. Whether it's their welcoming interiors, outstanding dependability, or breathtaking designs is hard to say, but our customers certainly tend to agree that Toyota vehicles are something special.
You don't have to take our word for it, though, as our staff and customers aren't the only ones who put Toyota on a pedestal; the numbers don't lie, and Toyota is coming out on top.
Report Shows Toyota as World's Largest Automaker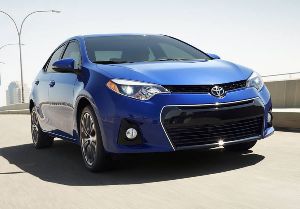 Autoblog.com recently reported that the numbers for 2013 are in and that Toyota has secured its place as the world's best-selling automotive brand for the second year in a row, beating out top competitors in the automotive industry.
Over the course of 2013, Toyota shoppers purchased just shy of 10 million vehicles, with sales figures showing 9.98 million sales. This figure is significantly higher than those of the automaker's competitors; the brands that followed closest fell behind by roughly a quarter million and half a million units fewer than Toyota.
Thanks to Toyota's incredible reliability, it's easy to see why the automaker sells so well. In fact, the brand was even more popular this year than last year; 2013 shows a 2.4% increase in sales over 2012, in which Toyota was also the world's leading automotive brand.
Toyota's projected sales for 2014 are better than ever, with predictions expecting the automaker to be the first in history to sell over 10 million units in a single year. For more information on the incredible 2014 lineup that's expected to hit this outstanding milestone, be sure to contact our Morristown Toyota dealership online or to call Toyota of Morristown directly at (800) 968-4141 today!