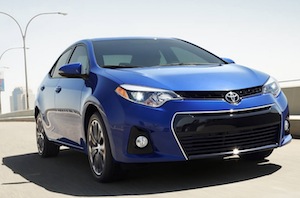 No matter what your age is, driving is a skill that takes a lot of focus. The simple truth is that you've got to keep your eyes on the road and your head in the game if you want to continue operating a vehicle as safely as possible.
At our Toyota dealership serving Chatham, we know that there's no rule of what makes a good driver; it's simply a skill that one hones over time. In some cases, though, too much time can have a detrimental effect on one's driving ability. In fact, a recent study shows that nine out of 10 older adults reports a health problem that could potentially affect their ability to drive.
Interestingly enough, though, it's also true that only one in 10 older adult drivers chooses to purchase a car with smart technology. While this sort of technology is absolutely not a substitute for keen vision and astute attention, it can certainly add to a driver's alertness at any age for a safer experience.
Improved Technology is Easy to Use at Any Age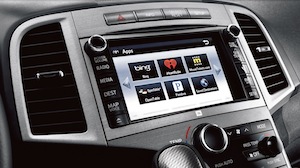 Among the vehicles here at our Toyota showroom, you'll find many options sporting the latest innovations for awareness on the road. While many of these features pertain to reducing distraction from communication and entertainment, like hands-free calling and smartphone music streaming, others are intended to simply help drivers stay alert of what's going on around them.
Toyota's Blind Spot Monitor, for instance, is an available feature on many models that helps drivers to take notice of vehicles that aren't in their immediate line of vision. An illuminated indicator in the outside mirror can alert you of a vehicle entering your blind spot, potentially helping to avoid collisions while switching lanes.
Safety Connect is great for drivers of all ages, as well. By connecting to a 24/7 response center, this system can provide emergency or roadside assistance and automatic collision notification. No matter who you are, this system can prove to be invaluable on the road.
No matter what style of vehicle you prefer or how comfortable you are with technology, we're confident that Toyota's smart innovations can fit seamlessly into your experience on the road. To learn more about these features and the vehicles that you'll find them in, be sure to contact our Toyota dealer serving Chatham online or to call our team directly at (973) 540-1111 today!