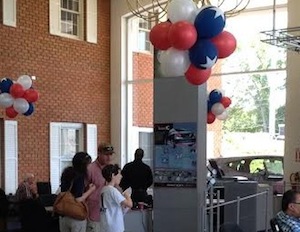 To say that the team here at Toyota of Morristown is happy with the result of our recent 4th of July Summer Sales Event would be an absolute understatement. We opened the doors of our NJ Toyota dealership to celebrate this summer holiday with our customers, and we're glad that we did!
Thanks to the hard work of the team hear at the dealership, we're glad to say that we got to see plenty of families having a great time over the course of the holiday weekend. From great tunes with Erich the DJ Guy to delicious barbecue and plenty of family-friendly fun with balloon animals and magic tricks, we loved every second we got to spend with local families during the holiday.
Of course, we weren't just throwing a party this holiday weekend; we were also offering our shoppers great deals on some of the most popular Toyota models for sale in our inventory! Now that we've had a chance to go over the numbers, it's quite clear that we weren't the only ones getting excited for these valuable opportunities.
Toyota of Morristown Sets Sales Record During Holiday Weekend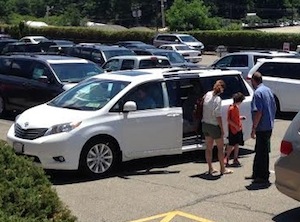 When we opened up the showroom during the festivities, we were beside ourselves to see cars lining the block waiting to pay us a visit. We were so busy, in fact, that we blew our Memorial Day celebration out of the water and set a record with 26 cars sold in just five hours!
We're thrilled not only to see our staff putting in such hard, quality work, but also to see so many members of our community driving away happy behind the wheel of a quality vehicle. The team at Toyota of Morristown is proud of the vehicles we sell, just like we're proud to be active members of such a wonderful community.
On behalf of the whole team at Toyota of Morristown, we'd like to say thank you to everyone who made this exciting event possible. From our own staff and our customers to our performers and vendors, we couldn't have done it without you.
If you'd like to learn more about the impressive inventory of new Toyota models that we still have on hand, be sure to contact our Toyota dealer in NJ online or to call our team directly at (973) 540-1111 today!