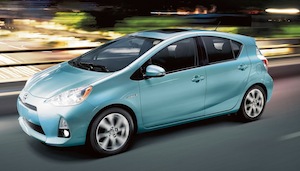 Every time that you get behind the wheel, you've got places to go and things to do. Your lifestyle is busy, and one thing that you certainly can't afford to add to your schedule is an unexpected breakdown on the go.
To help ensure your peace of mind on the road, it's important to choose a vehicle that you know you can count on. At our Morristown Toyota dealership, we're proud to offer our customers a diverse selection of reliable vehicles. In fact, Toyota is the most reliable non-luxury automaker.
The team over at Consumer Reports recently compiled a list of the 10 Most Reliable Cars Under $25,000 with the goal of helping drivers find the most value for their money. Not surprisingly, Toyota vehicles comprised nearly one-third of the list!
Diverse Lineup Offers Dependability in a Variety of Forms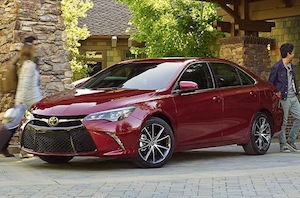 For those who are looking to minimize their spending across the board, the 2014 Toyota Prius c is a reliable option that offers exceptional fuel efficiency to boot. This hybrid sports EPA estimates as high as 53 mpg in the city and 46 mpg on the highway, which means you'll be saving on fuel no matter how much time you spend behind the wheel.
Another smart and reliable hatchback option is the 2015 Toyota Yaris. Sporting a surprisingly spacious cabin and the best fuel efficiency of any subcompact tested by Consumer Reports in the reliability test, this clever model has plenty of merits.
Finally, there's the outstanding 2015 Toyota Camry. A long time best seller, this attractive sedan will provide drivers and their families with the peace of mind that they crave on the road. Better yet, you can rely on the 2015 Camry's good looks to turn heads just as much as you can trust its powertrain to deliver.
With an exceptional reputation for reliability, Toyota is an automaker that today's motorists can count on. To learn more about the latest Toyota models, or to schedule a test drive, be sure to contact our Toyota dealership in Morristown online or to call the Toyota of Morristown team directly at (973) 540-1111 today.