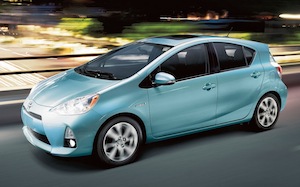 Unless you've been living under a rock for the past few years, you already know that the Toyota Prius is the most recognizable name in the hybrid vehicle game. Pioneering the realm of practical hybrid technology, the original Prius made huge waves by bringing fuel efficiency to the masses.
More recently, this model expanded its lineup to provide drivers with more customizable body styles. At our Morristown Toyota dealership, we're excited to share with our shoppers that we still have a handful of 2013 Prius models on our lot. Marked thousands of dollars under the MSRP, though, they certainly won't last long!
Variety of Body Styles Allows the Toyota Prius to Blend with your Lifestyle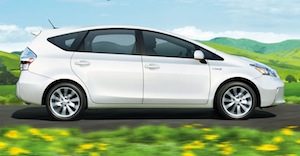 One of our favorite hybrid vehicles at Toyota of Morristown is the 2013 Toyota Prius C. With its versatile hatchback body style, there isn't much you can't load into this smart four-door.
Of course, you'll also enjoy dazzling fuel efficiency in the 2013 Prius C. With EPA estimates of 46 mpg on the highway and 53 mpg in the city, you can look forward to an impressive range of over 500 miles in the city on a single tank!
Those who are after even more space will surely appreciate the sleek wagon design of the 2013 Toyota Prius V. Despite offering an additional 25 cubic feet of interior volume, this hybrid still achieves incredible numbers in terms of fuel efficiency. At 40 mpg on the highway and 44 mpg in the city, you'll be passing plenty of pumps without stopping.
If you've been eagerly waiting for the perfect time to invest in a smart hybrid model, this is it! We've currently got both of these models available at significantly reduced pricing, but we don't expect them to stay on our lot for long.
To learn more about how you can take advantage of the selection at Toyota of Morristown, or to schedule a test drive in one of these fun models, be sure to contact our Toyota dealership online or to call our team today at (973) 540-1111!