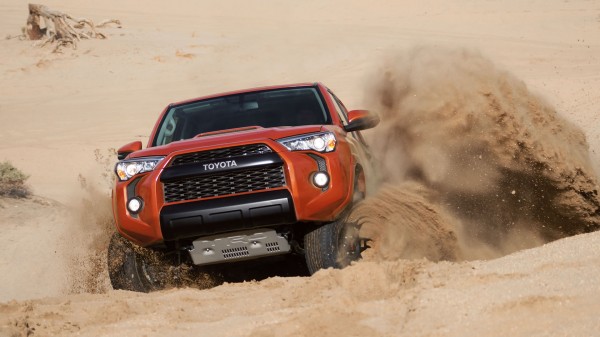 When it comes to tackling new frontiers, it's already evident that Toyota is one of the best names in the game. With a sterling reputation for innovation and dependability, almost any driver can tell you that Toyota is serious about getting you where you need to go.
At our Madison area Toyota dealer, we're excited to get a glimpse of the next step in Toyota's evolution. The upcoming TRD Pro Series takes incredible advancements from the Toyota Racing Development team and puts them into action on some of the automaker's most rugged models.
The 2015 Toyota Tacoma, Tundra, and 4Runner TRD Pro Series models are set to feature a number of exclusive components. From Bilstein shocks and TRD-tuned springs to standout exterior features like black alloy wheels, the Inferno paint option, and an exclusive Toyota badged grille, these aren't your run of the mill trucks.
2015 Toyota TRD Pro Series Tears it Up in Unexplored Territory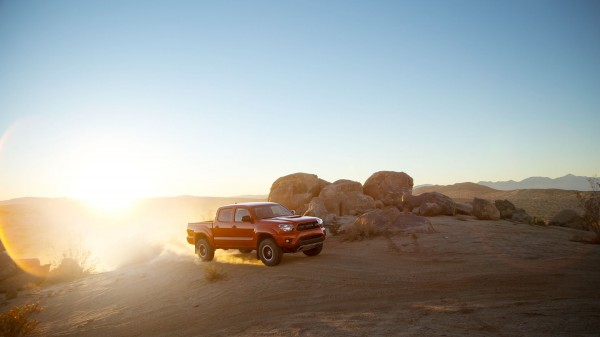 Each of these rugged trucks will bring a unique sense of power and purpose to our Toyota showroom, and that's especially true when it comes to performance.
The 2015 Tacoma TRD Pro features Eibach springs in addition to Bilstein high-performance shocks, making it perfectly outfitted for all kinds of terrain. It also plays host to a mandrel-bent exhaust system from the catalytic converter back, adding the sort of growl that drivers will love to feel in their chest.
The Tacoma's big brother isn't left out, of course, with the 2015 Tundra TRD Pro kicking things up a notch further. Offering plenty of guts, this beastly pickup features a 5.7L V8 and duel exhaust system for plenty of power and the sound to match. A quarter-inch aluminum skid plate offers a solid defense against stray mud and rocks, as well.
Finally, there's Toyota's classic off-road ready SUV: the 2015 4Runner TRD Pro. Featuring the same rugged suspension as the Tundra TRD Pro, this SUV brings drivers a world of interior space and incredible angles of approach and departure to ensure that no one gets left out of your next adventure.
Whether you're a fan of Toyota's pickups or prefer the interior options of its SUVs, the brand is set to bring new power to Toyota of Morristown with the upcoming TRD Pro series. For the latest information on these off-road behemoths, including anticipated availability, be sure to contact our Toyota dealership serving Madison online or to call our team today at (973) 540-1111!