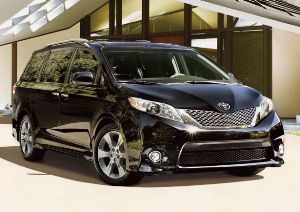 When it comes to excitement behind the wheel, most drivers don't rank minivans near the top of their lists. While most minivans tend to earn the use of adjectives like "bulky" and "dull," the 2013 Toyota Sienna is better described with words like "spacious" and "spirited."
At our Morristown Toyota dealership, drivers are sure to be impressed with the 2013 Sienna's outstanding design. Even better, we're currently offering qualified drivers 0% financing when they get behind the wheel of a 2013 Sienna!
To keep the whole family safe, the 2013 Sienna is equipped with several innovative safety features that protect passengers both actively and passively. In addition to myriad standard airbags throughout the cabin, the 2013 Sienna offers Vehicle Stability Control, Traction Control, and an Anti-lock Brake System with Brake Assist.
Inside, the 2013 Sienna sports plenty of space for all of the things that drivers value most. Passengers are a top priority of course, and the 2013 Sienna offers comfort throughout the cabin with tri-zone climate control and available heated seats.
The 2013 Sienna excels when it comes to cargo, as well. In fact, this exceptional minivan offers the most cargo space out of any vehicle in its class.
Drivers Get Revved Up for the 2013 Sienna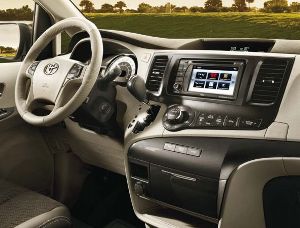 Even more exciting, though, is the outstanding performance that Morristown drivers will find in the 2013 Toyota Sienna. This is a minivan that defies convention.
Under the hood, the 2013 Sienna plays host to an impressive 3.5L V6 engine for exhilarating output. Revving up to 266 horsepower and 186 lb-ft of torque, the 2013 Sienna offers exceptional power and even adds the benefit of up to 24 highway miles to the gallon.
The 2013 Sienna is also available with all-wheel drive for added capability and improved handling. NJ drivers won't find this feature on any other vehicle in the segment.
For the sort of comfort that families love and the exhilaration that drivers crave, the 2013 Sienna is a vehicle unlike any other. To learn more about this outstanding minivan or any of Toyota's other vehicles, be sure to call our Morristown Toyota dealership directly at (866) 788-5324 or to visit us online today.