Summer is a season for fun and adventures, which means getting out and about with your four-legged friends. While heading to the park or the shore can be the perfect outing, staying out in the sun poses its fair share of risks. This is especially true for pets.
At our NJ Toyota dealership, we know that your dependable Toyota is perfect for heading out on any adventure that you have in mind. What it isn't perfect for, though, is leaving your pet behind while you head in to run an errand.
Cold Hard Facts About Hot Sunny Days
If you've ever gotten into your car on a hot day, then you already know just how hot the cabin can get. Even in the shade with the windows cracked, it takes almost no time at all for your vehicle's interior to reach dangerous temperatures.
Even on a relatively mild summer day, your vehicle can heat up like an oven. When outside temperatures are in the 70s, your car's interior can jump into the 100s in a matter of just a few minutes. This is a recipe for disaster when a "two-minute stop" takes longer than anticipated.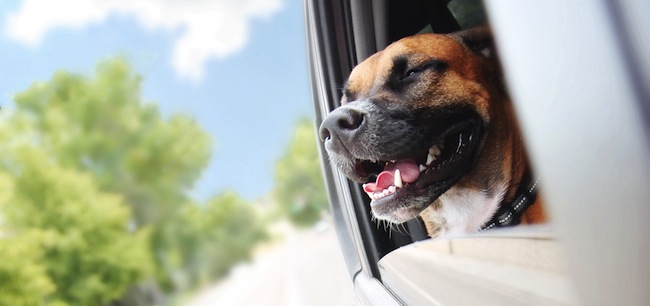 Don't depend on technology to protect your furry friend, either. While the vehicles at our Toyota dealer in NJ are incredibly dependable, leaving your car running to operate the air conditioning is extremely dangerous, and if the air conditioning fails your pet will still be in immediate danger.
If you see someone else's pet left in a vehicle, it's in the pet's best interest for you to call emergency services. Once that's done, you should also notify the nearest business; they may be able to make an announcement to customers, including the potential owner of the vehicle.
When it comes to summer safety, it's not all fun and games. For more information on how to keep your pets safe this summer, be sure to contact Toyota of Morristown online or to call our team directly at (973) 540-1111 today!