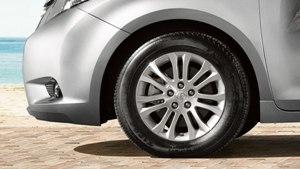 When many drivers think about safety features in their vehicle, the latest technology is often what comes to mind. From onboard communications systems to advanced airbags and stability control, the innovative features you'll find in the 2014 Toyota lineup all offer added peace of mind behind the wheel.
Even so, one of the single most essential components of your vehicle when it comes to safety is your car's brakes. Stopping power is crucial when it comes to staying in control of your vehicle, and at our Toyota dealer in NJ we're here to help you stay on top of keeping your brakes up to par.
Dealership Helps Drivers Spot Early Warning Signs when Braking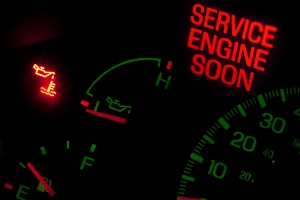 Your car's brakes act like a giant clamp, applying gradual pressure to the wheels so that you can halt your vehicle safely. The heat and friction that this creates wears on the brake pads over time. While this is easily rectified by changing your pads in a timely manner, it can create serious issues if the wearing of your pads goes unaddressed.
If your brakes seem to be less responsive, this can be an indicator that your pads are wearing out or that your brake fluid is low. In rare cases this can also indicate a more serious problem in the brake line, so it's a good idea to have one of our expert mechanics diagnose the problem.
You might also feel or hear the signs of your brake pads running low. Vibrations when stopping, especially in the brake pedal, are one sure sign. Another is a screeching, squealing, or grinding sound when you press the brakes.
Getting your brake pads changed is a relatively quick and simple process at our NJ Toyota service center, but delaying the process can lead to serious wear and tear on your drums or rotors. This is often irreversible and calls for new parts in addition to brake pads, so it's in your best interest to keep an eye out for any of these signs.
If you suspect you might be due for a brake pad change, our expert technicians are happy to help. To learn more about your vehicle's anticipated maintenance schedule or to schedule an appointment for service, be sure to call Toyota of Morristown directly at (800) 924-0421 or to visit us online today.