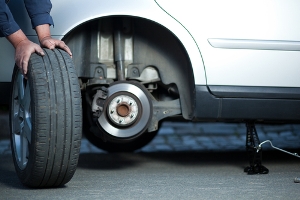 With the rough winter we had here in the Northeast, chances are that you discovered a newfound love of plows out on the road. Now that spring has come around, though, you might find yourself singing a different tune.
Unfortunately, an unavoidable side effect of keeping the roads free of snow and ice during the winter is often potholes in the spring. At our Toyota dealership serving Summit, we know all too well that those potholes can take a serious toll on your vehicle.
Fortunately, our service center is even more familiar with the tools and techniques necessary to get you back on the straight and narrow. No matter what havoc the dips and bumps in the road have wrought on your vehicle, we've got you covered.
Pothole Repair is Quick and Easy at Toyota of Morristown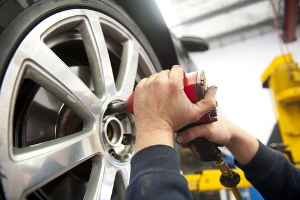 If you're a commuter, chances are you've passed at least one unfortunate soul who found themselves pulled over on the shoulder with a flat tire after a losing fight with a pothole. While this is certainly one potential problem that potholes can cause – and one that we can fix up, of course – it isn't the only repercussion that these holes in the asphalt can bring about.
The beating your suspension takes from bumping over potholes can have a lasting impact, as well. From your shocks and struts to your axles and tie rod ends, we can determine if your suspension is taking a beating and make any necessary repairs.
We can also help if you've noticed any shaking while driving, or if your vehicle is pulling in one direction. These are indications of problems with your wheel alignment, which can also come about from ensuring the abuse that potholes notoriously dish out.
While our staff can't take off to start patching up New Jersey's potholes, we can certainly fix your car right up. To learn more about our services, or to schedule an appointment, be sure to contact our Toyota service center serving Summit online or to call us directly at (800) 924-0421 today!