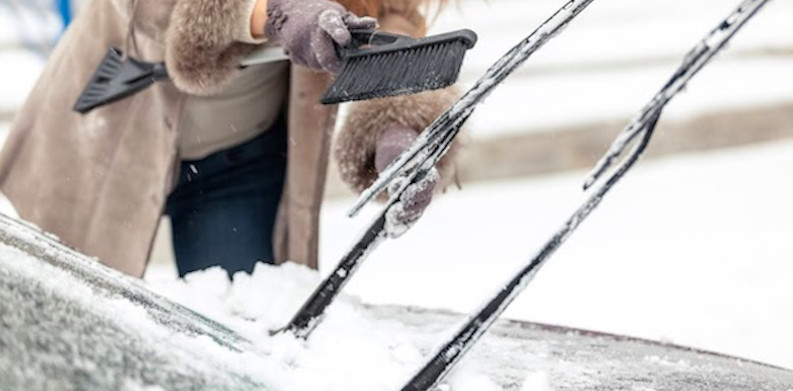 Driving in snowy and hazardous weather can be intimidating for drivers and for good reason –– according to the AAA Foundation for Traffic Safety, icy and snowy road conditions play a factor in nearly half a million car crashes and more than 2,000 road-related deaths each winter.
The Morristown area can become frigid during the wintertime and drivers in this area will inevitably have to deal with unsafe driving conditions at one point or another. Luckily for you, our Toyota of Morristown dealership is here to provide you with a few helpful tips for driving in the snow.
How to Drive Safely in Snow
Drive slower than you typically would: With winter weather conditions offering much less grip than your Morristown area roads normally would, it's absolutely necessary to reduce your speed, taking the lack of traction level into account.
Increase your following distance: The rule of thumb says that for every 10 mph of speed, the following distance should be about one car length. When driving in snowy conditions, however, you'll want to double that. This means that for every 10 mph of speed, the following distance should be two car lengths. Example: somebody driving at 30 mph should be about 6 car lengths behind the vehicle ahead.
Accelerate and decelerate slowly: When accelerating and decelerating, you want to apply as little pressure as possible (while also ensuring that you can stop in time). Using an excessive amount of force on your gas and brake pedals could result in your brakes locking up or your vehicle losing traction to the road. To master the art of braking, it's important to understand how quickly you can safely bring your vehicle to a stop. Keep in mind, it always takes longer to slow down on slick roads.
Ensure that your tires are properly inflated: Deflated tires will end up causing an unsafe and uncomfortable ride. Proper tire inflation will allow for increased handling of your vehicle.
Stay home: If it's not absolutely necessary to drive in the snow, then don't. The risk will outweigh the reward.
For more information about safe driving during the winter months or to schedule a service appointment at our dealership, please don't hesitate to contact us at Toyota of Morristown today!